Skip to Content
Our Customer-Focused HVAC Company
Since 1980, Griffiths Mechanical has proudly served the HVAC needs of clients in Jonesville, MI and the surrounding areas. We are a customer-focused HVAC company with highly-trained technicians who take pride in their jobs. Over the last 40 years, we have specialized in designing, engineering, and installing complete comfort systems in new and existing homes and businesses. We are a full-comfort system service company, offering a wide range of installation, maintenance, and repair services for heating, cooling, and air quality systems. Your comfort is our priority, and we will do everything in our power to provide you with a service that exceeds your expectations. From our sales engineers' professionalism to our field personnel's dedication, we are devoted to delivering you the best possible service.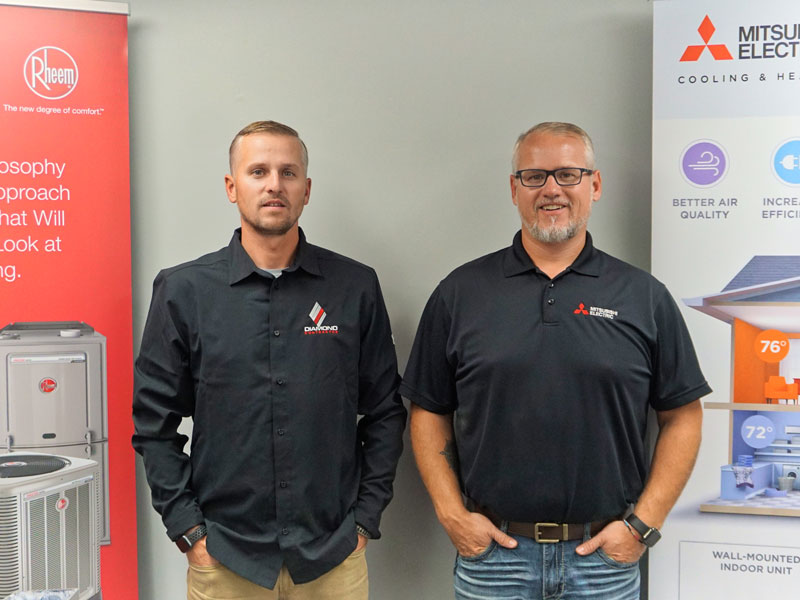 We Provide Comprehensive HVAC Services
For four decades, we have successfully and diligently managed the HVAC needs of those in and around Jonesville, MI. Our comprehensive HVAC services are a step above the rest and encompass everything your HVAC system could ever need. From residential to commercial services, we do it all. Our specialties include preventative maintenance, system upgrades, parts replacement, system installation, and 24/7 emergency service. We are open 24/7/365 for your convenience and your emergency HVAC needs.
Get in Touch With Our Professionals Today
Are you ready for a new and improved HVAC system? Planning ahead and being prepared is always in your best interest. Before your HVAC system reaches the end of its life, start looking for professionals who can help you install a new one; or, better yet, help you keep your current one working with preventative maintenance and care. At Griffiths Mechanical, we are dedicated to ensuring each of our valued customers has an excellent experience when they partner with us. Regardless of your budget and HVAC needs, we can help you. Get in touch with our professionals today to discuss your needs and budget and schedule an appointment.
We Are Here When You Need Us